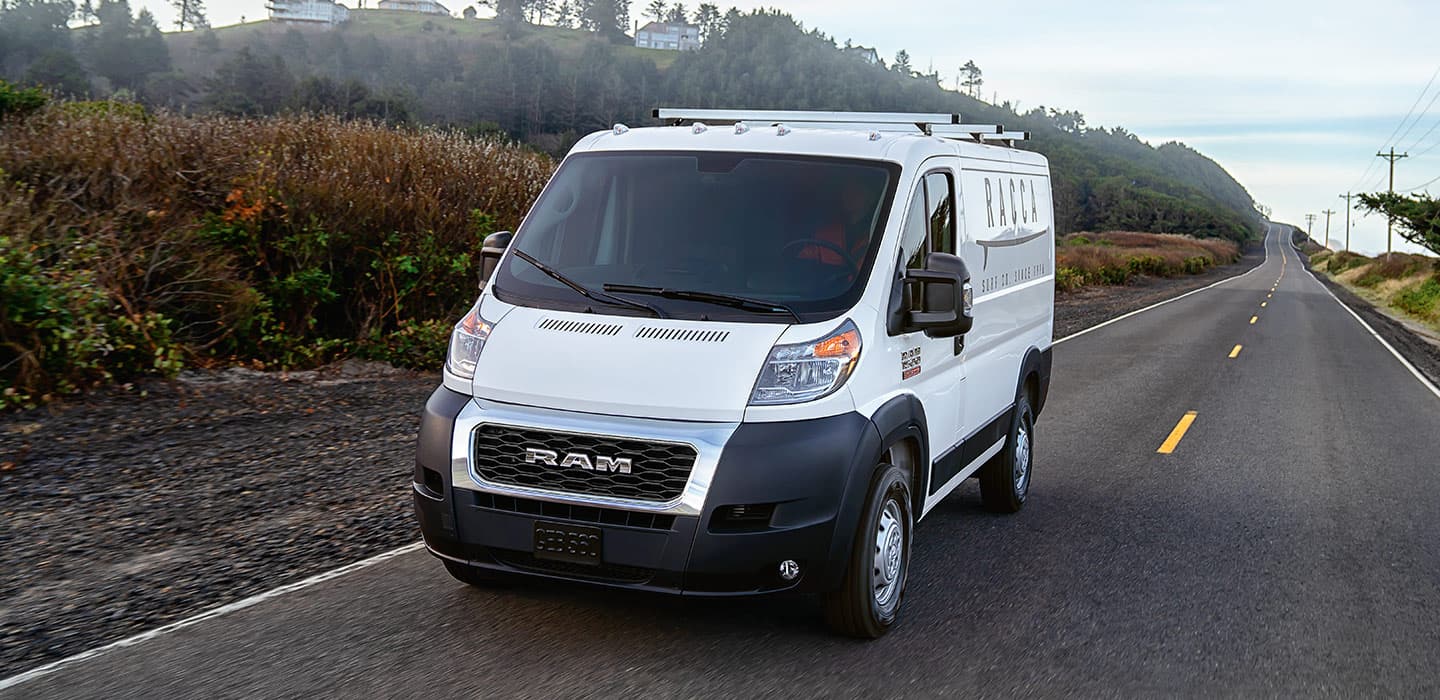 View Inventory
Schedule a Test Drive
2019 Ram ProMaster at Buhler Chrysler Jeep Dodge
Exceptional functionality and versatility in builds, class-exclusive driving and handling, and supreme cargo capacity makes the 2019 Ram ProMaster a perfect choice for those looking to enhance their self-employed productivity or add to an existing fleet. There's additionally a whole suite of aftermarket mopar storage and drawer modules to personalize your truck's cargo space to suit exactly what you need for your job. Adding to the versatility of the ProMaster for 2019, this Class 2 vehicle adds three new model builds, and has fine tuned the ProMaster's power for better overall payload and towing abilities.
Engine Performance
3.6L Pentastar V6 standard
Class-exclusive front-wheel drive
Best-in-class turning radius
Safety Features
Supplemental suite of cabin airbags
ParkView rear backup camera with ParkSense radar
ESC with All-speed traction control, electronic roll mitigation
Vehicle Design
Three series Class 2 van
Cargo, Passenger Window, Cutaway, and Chassis builds
8 to 13-foot cargo space lengths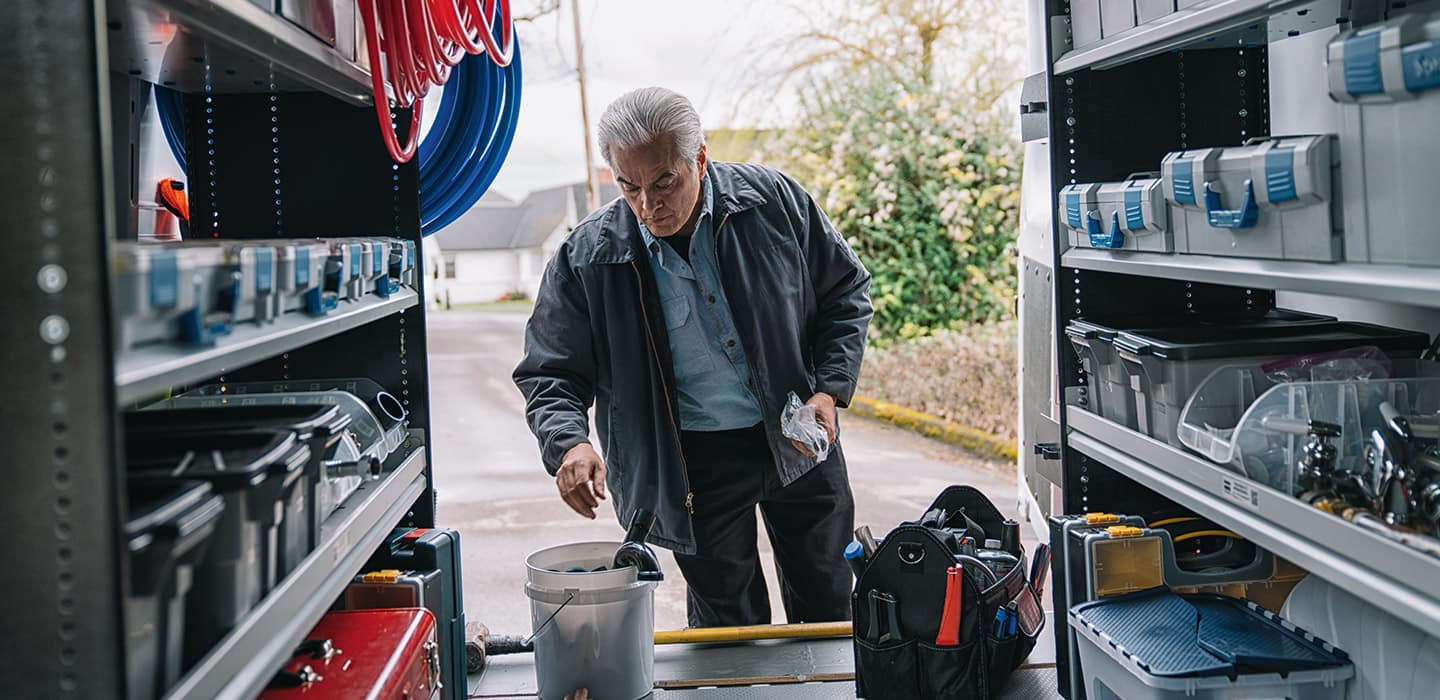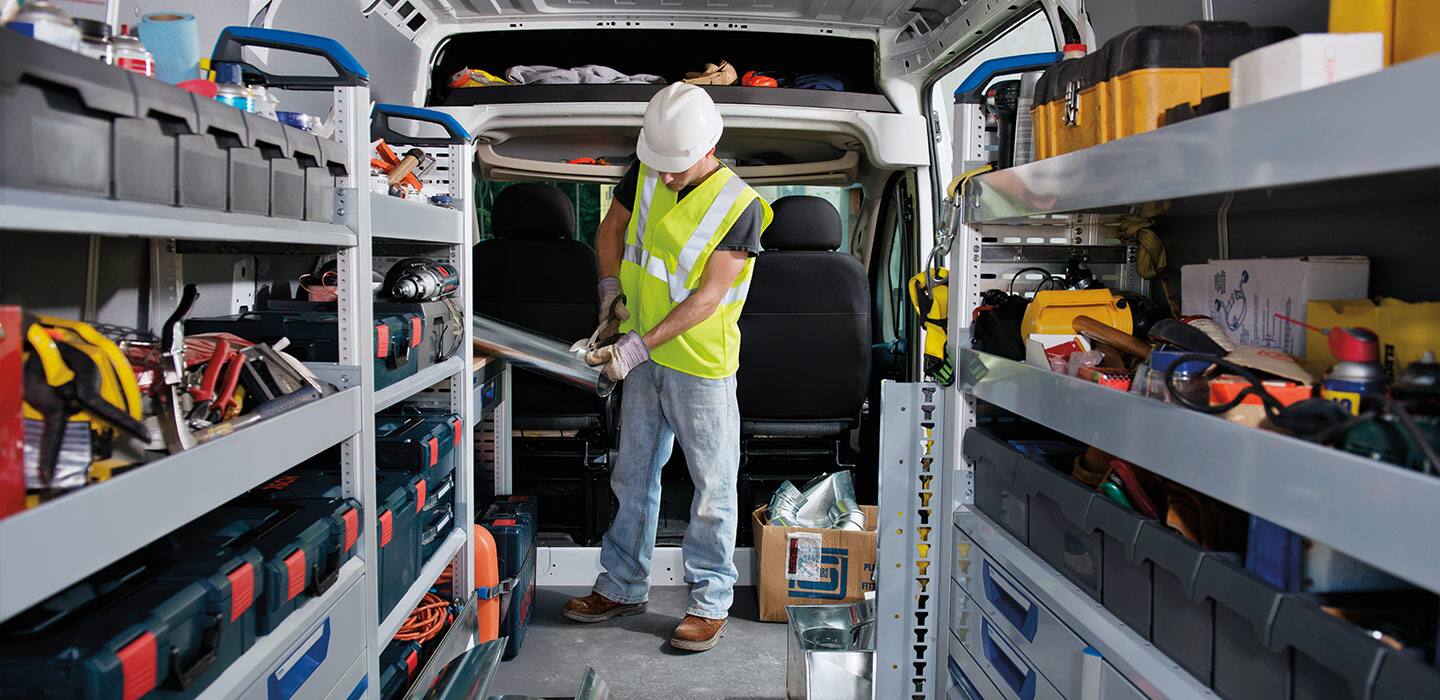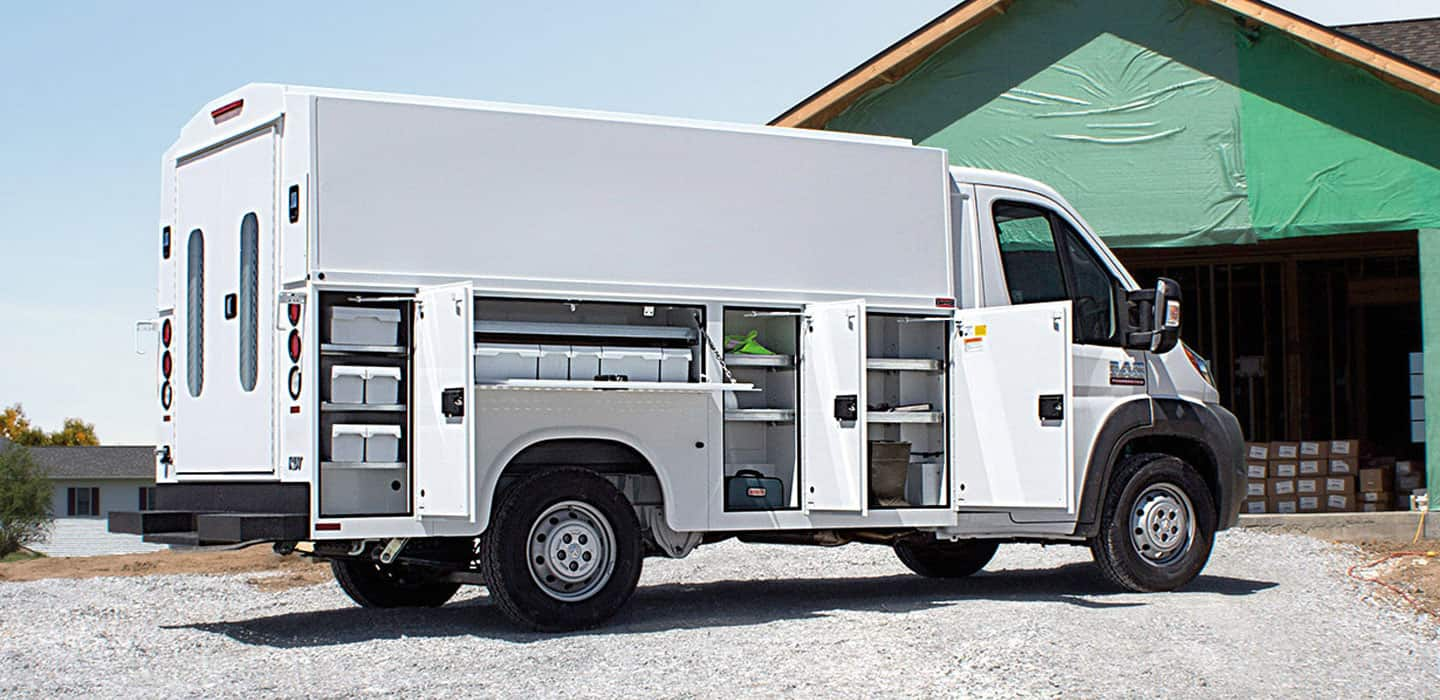 What dimensions does the ProMaster's cargo space give?
When looking at the ProMaster line, you'll be struck by how many options this one model offers to its customers. The Cargo van, Window Passenger Van, Exposed Chassis, and Cutaway each tailor the ProMaster's build to a wide variety of purposes and needs. Among each of these body builds, you have choice of an eight-foot long cargo space with the Standard 118-inch wheelbase, the Medium 136-inch wheelbase for a ten-foot cargo space, a 12-foot long space or a 13-foot space with the Long and Extended 159-inch wheelbases. Each of these come with a best-in-class 75.6-inch width and either a standard 66-inch tall roof or a 77-inch tall roof, providing you best-in-class interior volume of up to 460 cubic feet! That's enough for two pallet loads side by side, or entire sheets of plywood laid flat. Loading the ProMaster is easy thanks to its dual sliding side doors and its 260-degree swinging back doors. It also offers the lowest load floor height of the class at 21 inches, making stepping in and out of the ProMaster hardly any effort at all.
What's under the ProMaster's hood?
The one of a kind powertrain that is equipped within the 2019 ProMaster isn't offered in any other brand of Class 2 van. This is primarily thanks to the ProMaster's front-wheel drivetrain, the only van equipped with this drivetrain, which gives advantages in not only handling but also in great maneuverability. All the engine's weight is placed over the driving wheels, giving the ProMaster superior capabilities to drive confidently in adverse and slippery weather conditions. It also gives the ProMaster a best-in-class 36-foot turning radius for its 118-inch wheelbase equipped vehicles, perfectly paired to its European inspired compact design to nimbly navigate narrow city blocks and tricky turns. This drivetrain is also responsible for that low loading floor, as it doesn't need to accommodate a long drive shaft attached to the rear axle. Each build comes with the award-winning 3.6L Pentastar V6 engine paired to an automatic six-speed transmission to generate 280 horsepower and 260 lb-ft torque. Maintenance of what's under the hood is easy with an updated three-piece front fascia.
How much can the ProMaster carry and tow?
Suiting the big cargo spaces the ProMaster offers are great weight handling capabilities, enhanced since last year along with a greater ability to trailer. All ProMasters can tow up to 5,100 pounds when equipped with Ram's Trailer Tow Group--a Class IV Receiver Hitch and a 7-/4-pin wiring harness. How much weight the ProMaster's payload can be depends on which series number you opt for. The 1500 can handle up to 4,000 pounds. The 2500, equipped with a mid-duty suspension, can carry an additional 230 pounds. Maxing out the ProMaster's hauling capabilities is the heavy-duty 3500 that can have a payload weight of 4,680 pounds.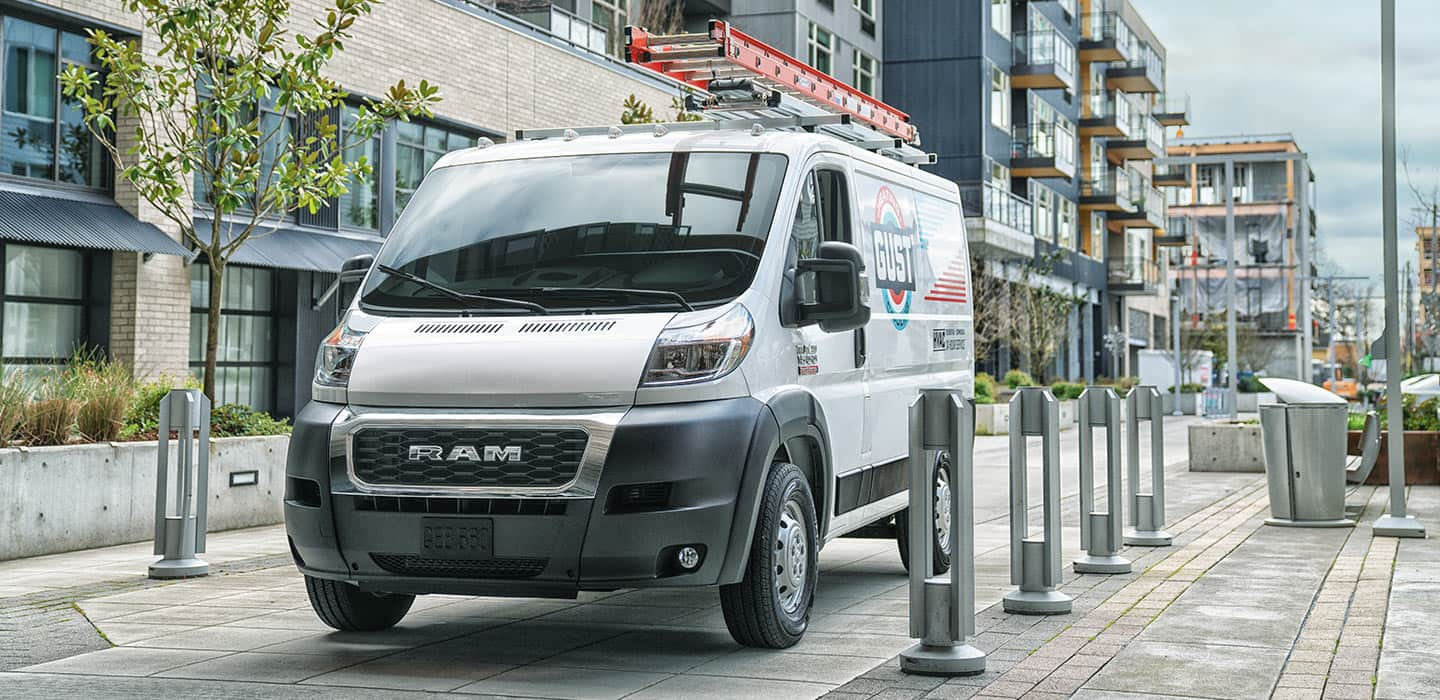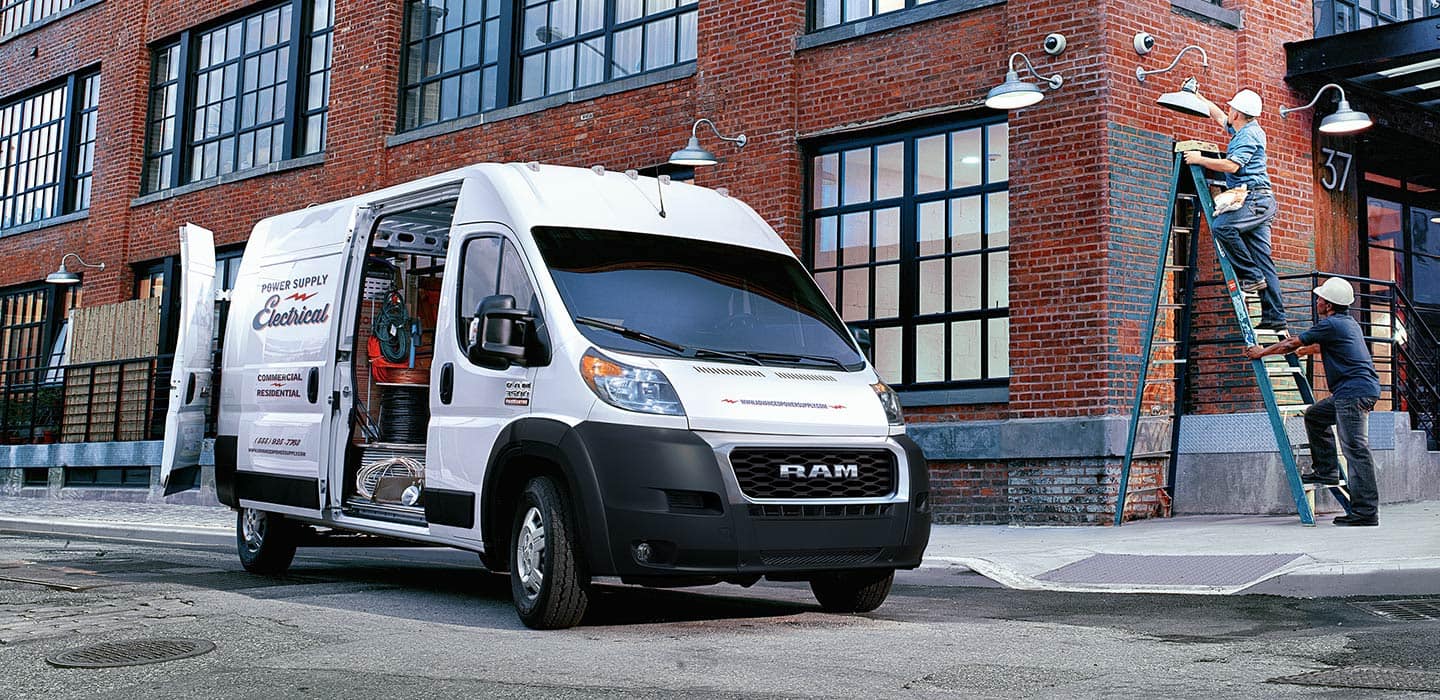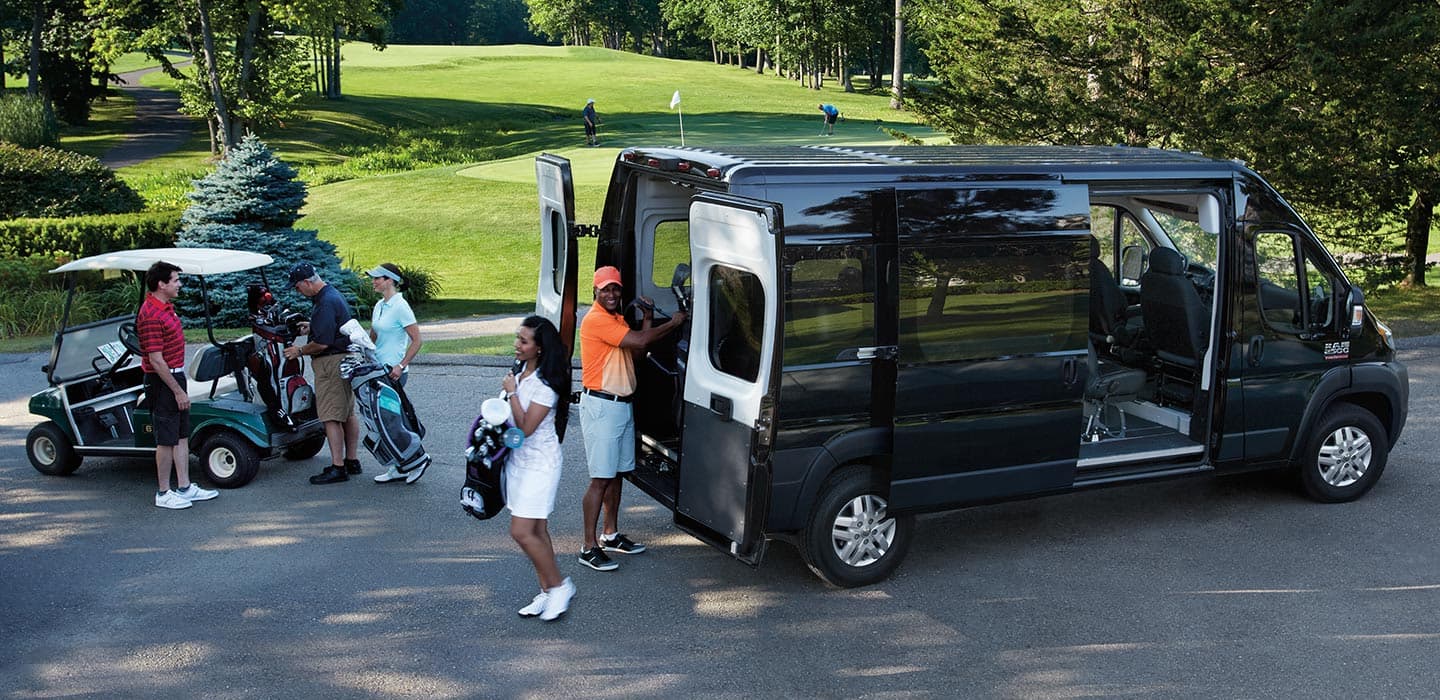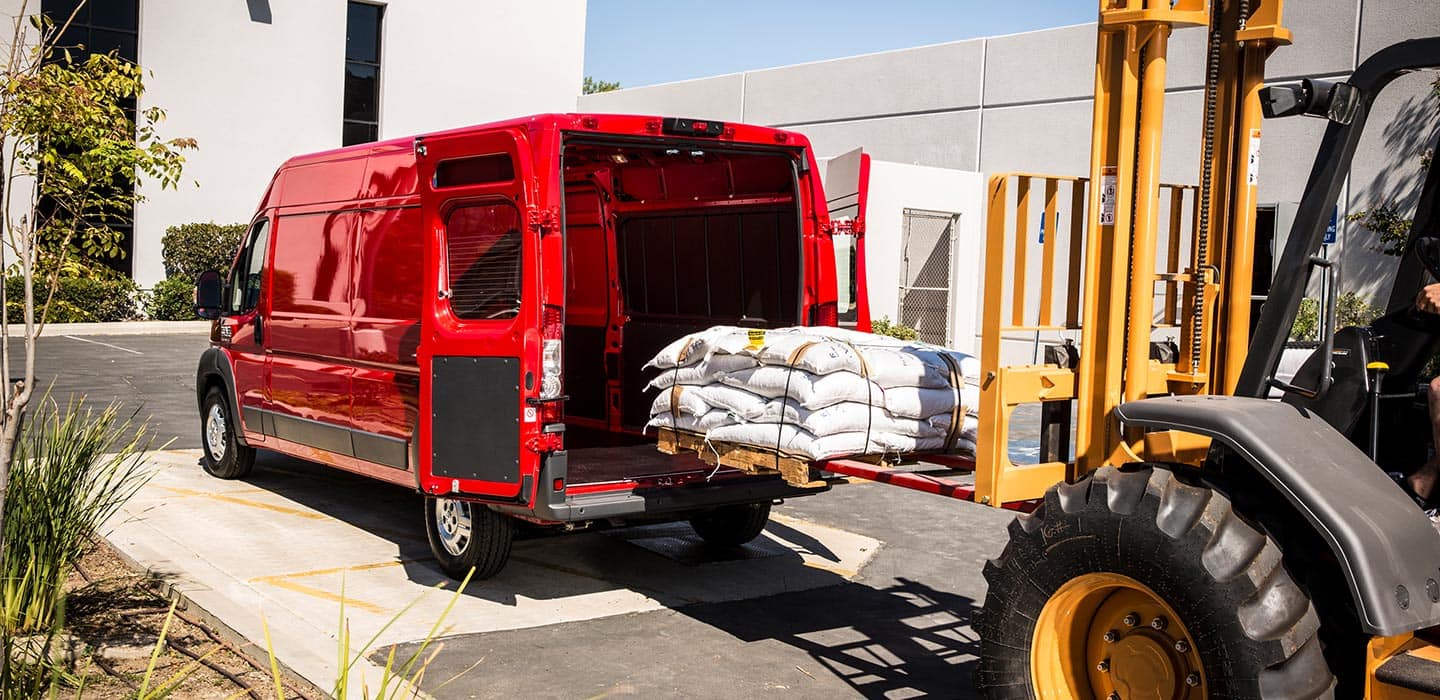 Final Thoughts on the 2019 Ram ProMaster
Thus, you'll be hard pressed to find a ProMaster that doesn't allow for the amount of cargo capacity and hauling ability you need!The variety of builds, wheelbase lengths, and the trifecta of the 1500, 2500, and 3500 delivers a truly huge selection of ProMasters that will perfectly suit what you're shopping for.If you're looking for your first van to enhance your business' capabilities, or if you're looking for a new model year to add to your fleet, the ProMaster is an excellent choice to further your productivity and functionality while out on the go.
Apply for Financing
Schedule Service